Art Collectors' Residence
These art collectors transformed the display of their collections of art glass and paintings by installing Lumicrest LED lighting throughout their home. The lighting made a dramatic impact on the details and vibrant colors in their collection.
High CRI (Color Rendering Index) LED PAR30 spot lights were used to highlight the framed art, and High CRI LED strip lights in aluminum channels were embedded in the shelving displays of art glass.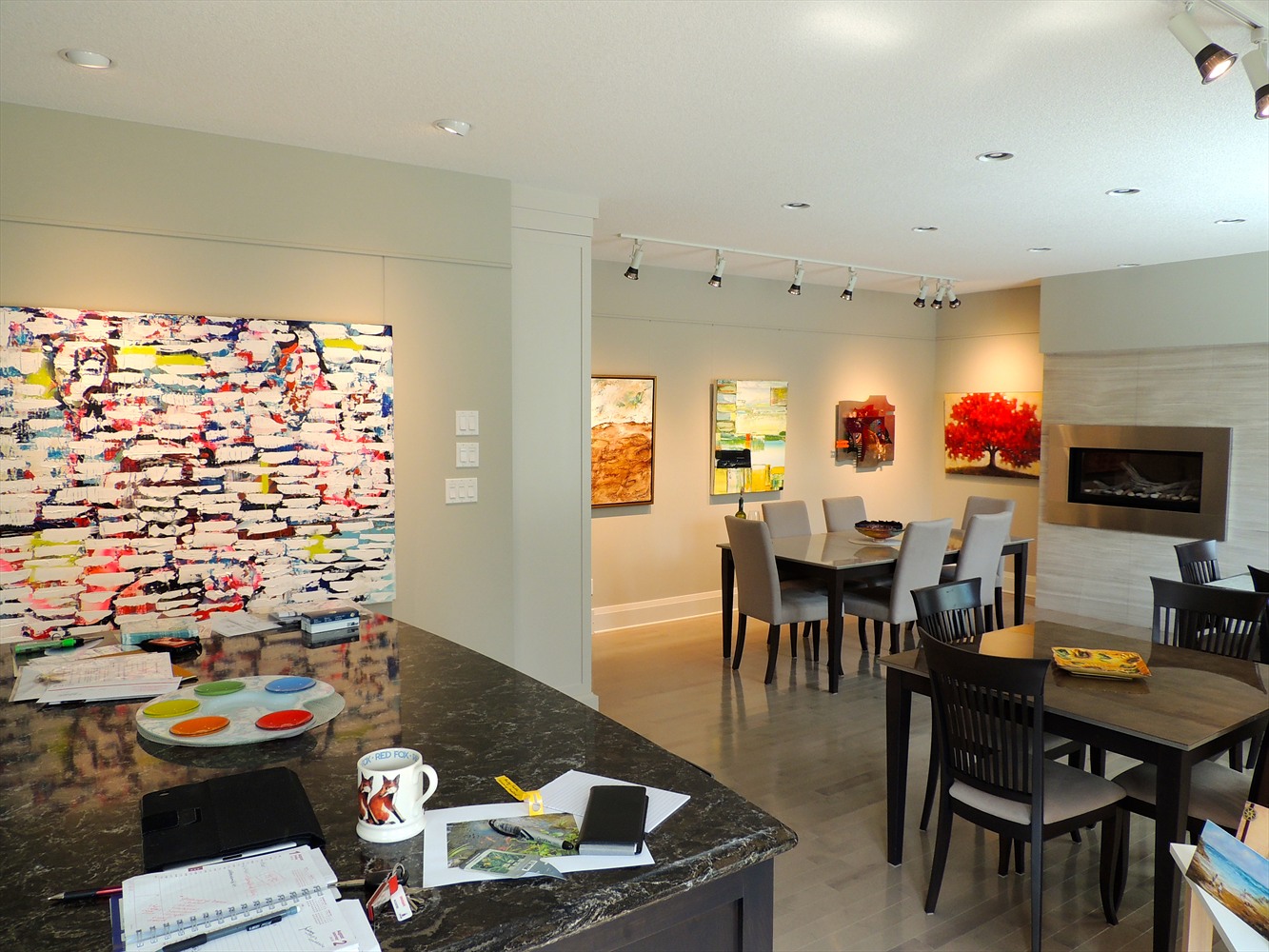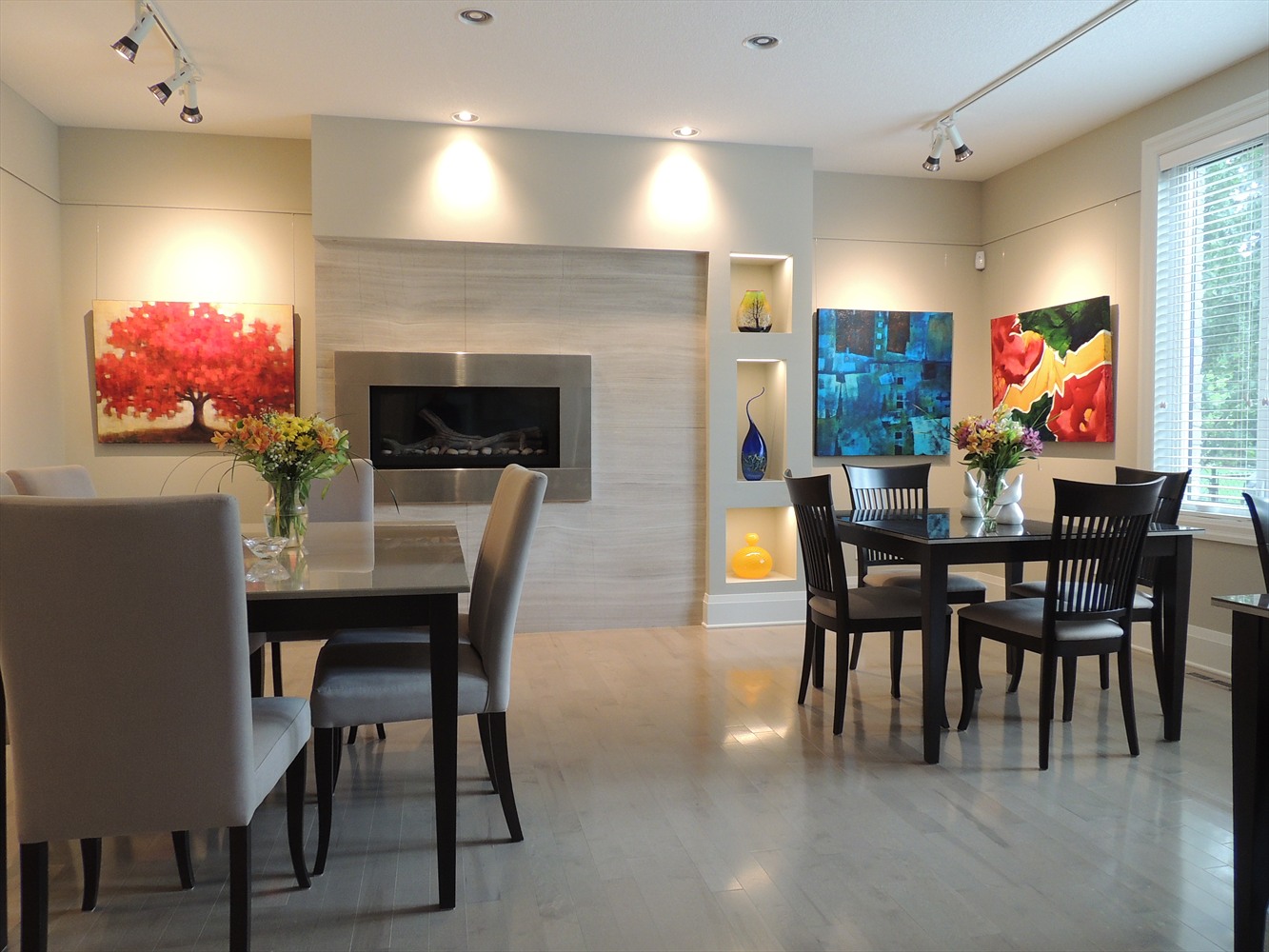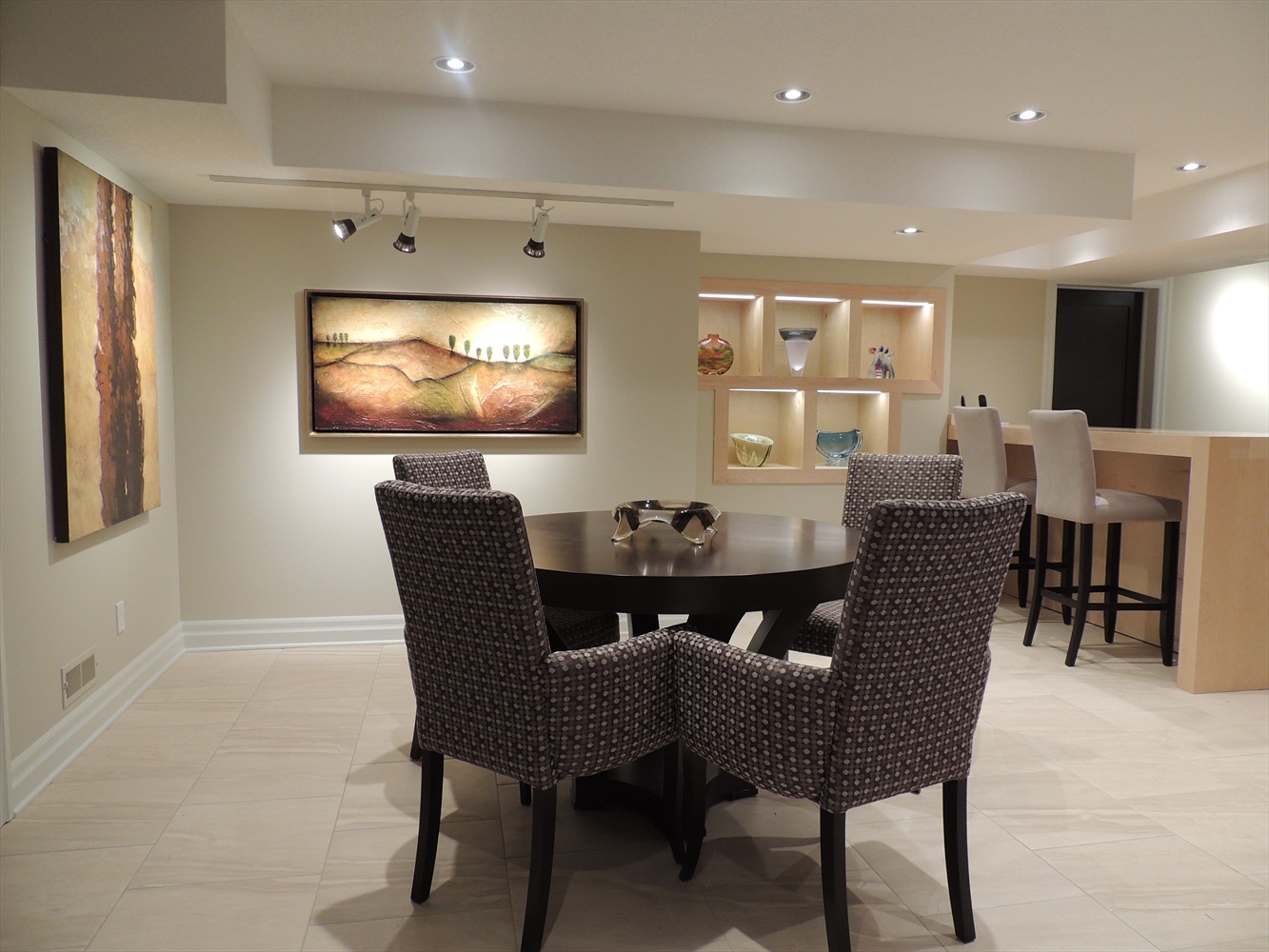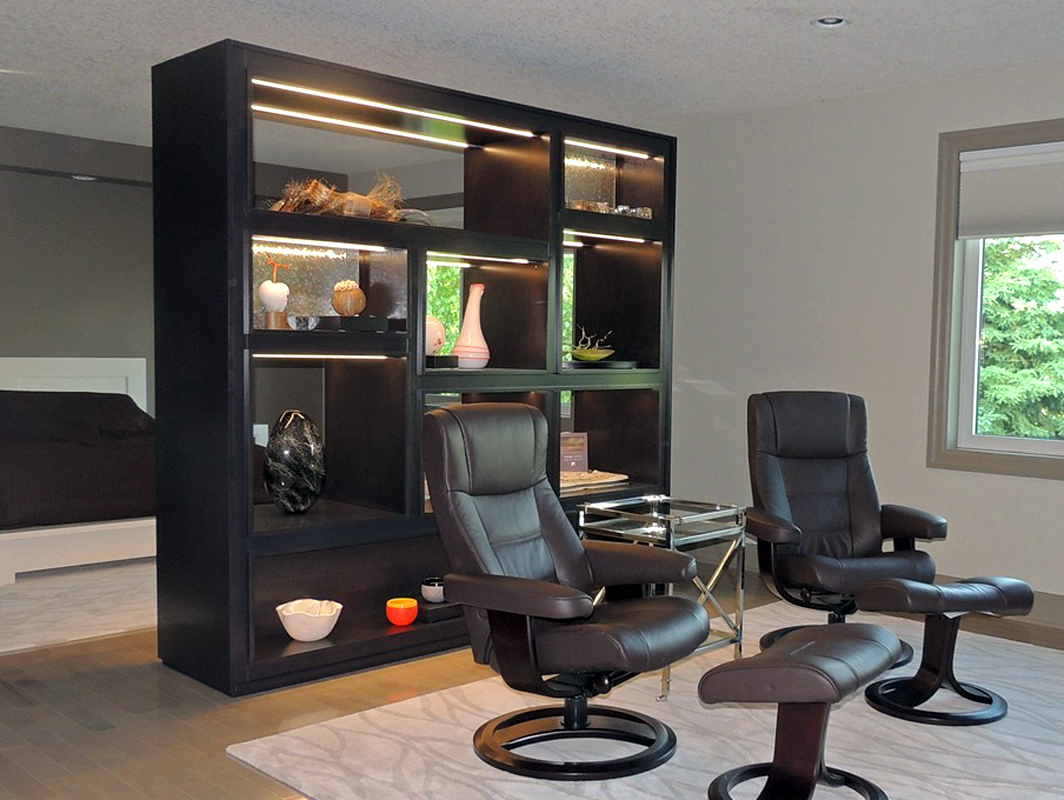 Here you can see how the LED lights in the display shelves not only illuminate the art glass from above, but also from below. The colors of the glass glow from within and without.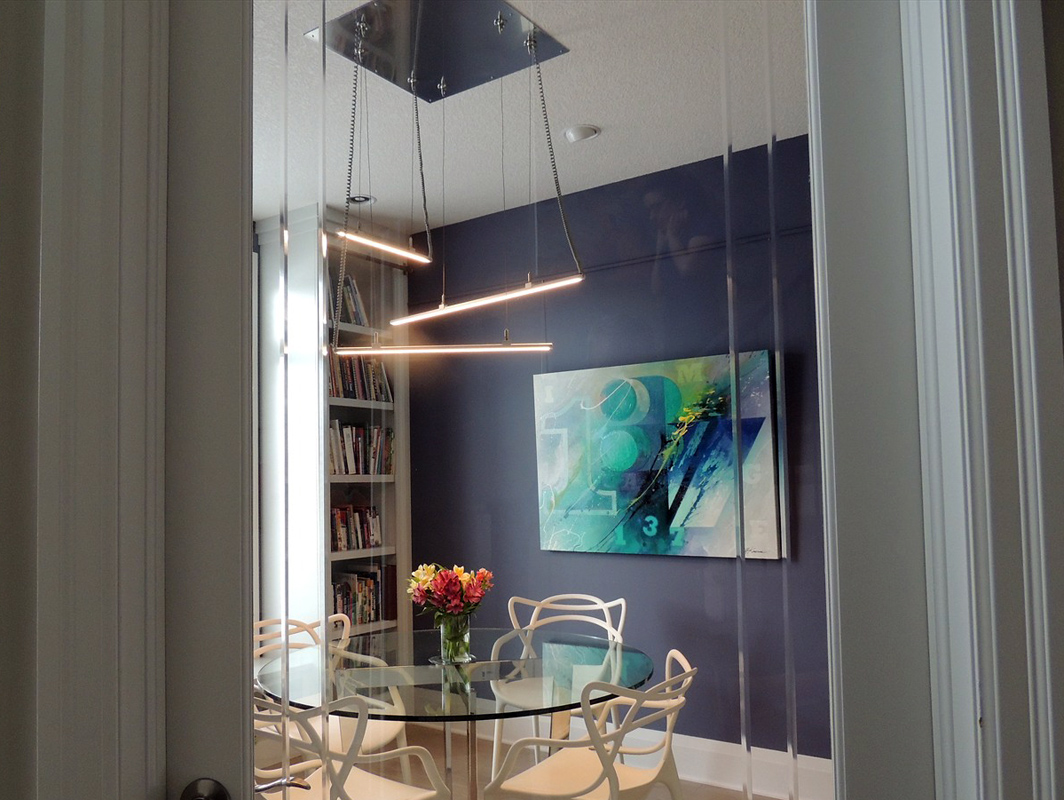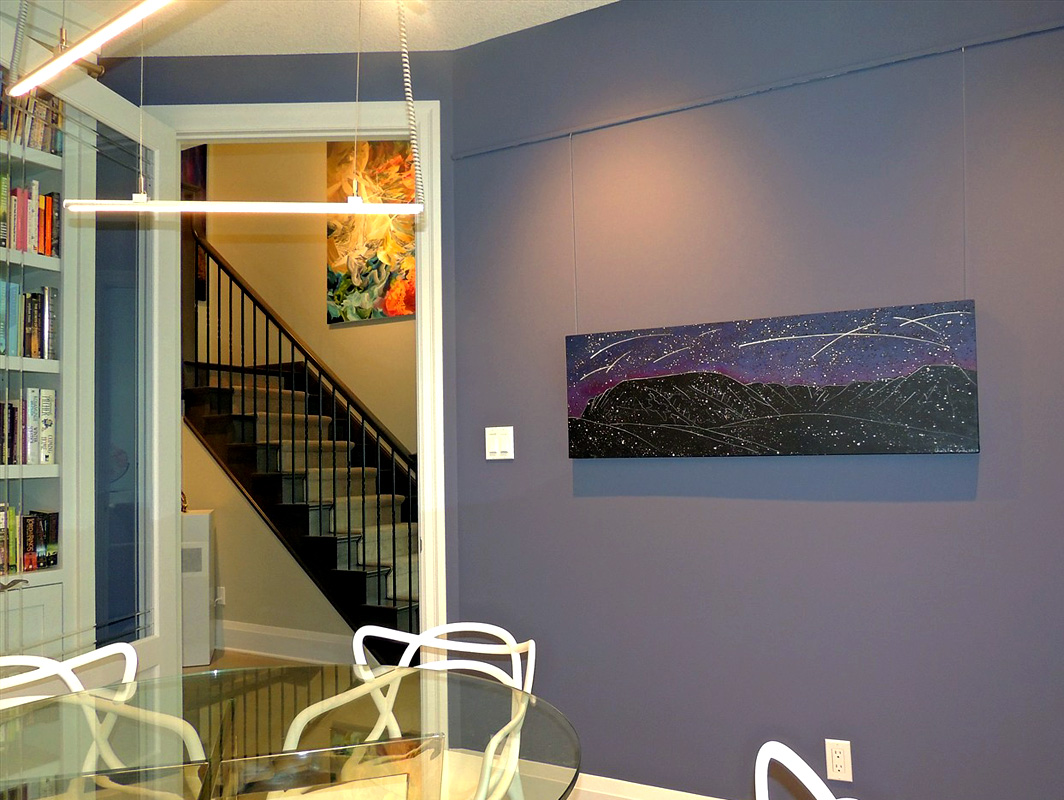 A custom built LED chandelier designed using LED flexible strip in suspended aluminum channel.