Penalta Group
Penalta is a trusted builder, who believe that what sets them apart is the quality and innovation evident in the commercial construction projects they've delivered throughout Canada. Their interest in doing something a little different was at the forefront when it came time to convert a raw warehouse space into their contemporary head office.
The office's soaring 16 foot high ceilings and industrial chic demanded that the lighting be a little out of the ordinary. They were dissatisfied with what was offered by other providers, so they asked Lumicrest to submit some ideas.
Penalta chose suspended linear lights grouped into continuous segments as much as 40 feet long. They shed light downward to illuminate the workspace and also upward to highlight the metal trusses in the ceiling. All of the linear lights are operated by wireless RF dimmer switches to allow the lights to be controlled globally and by area.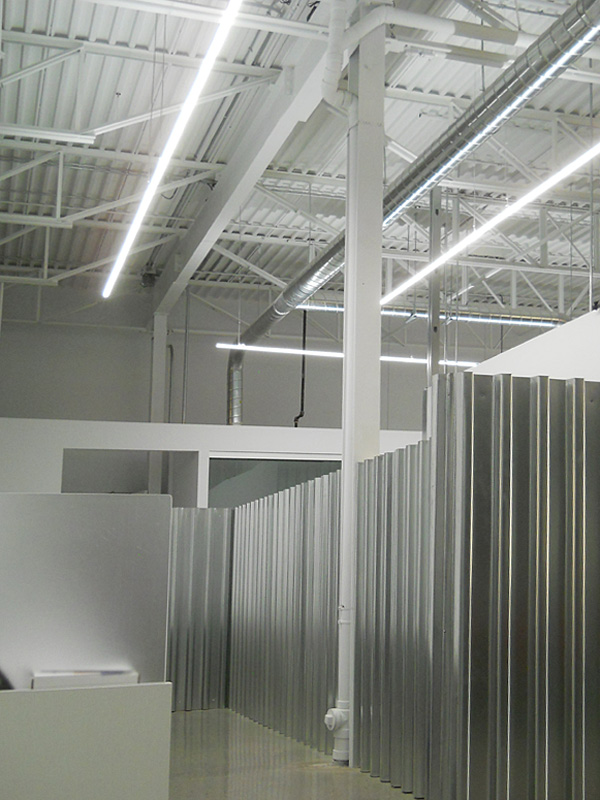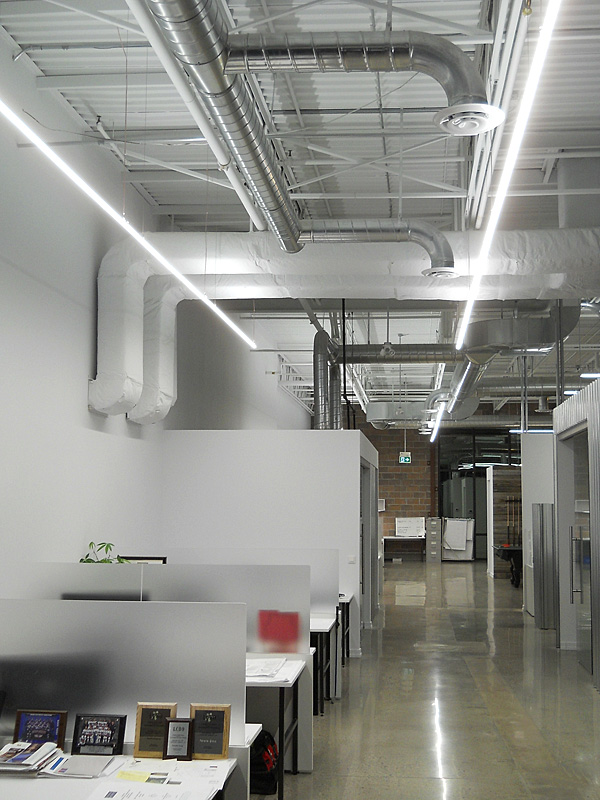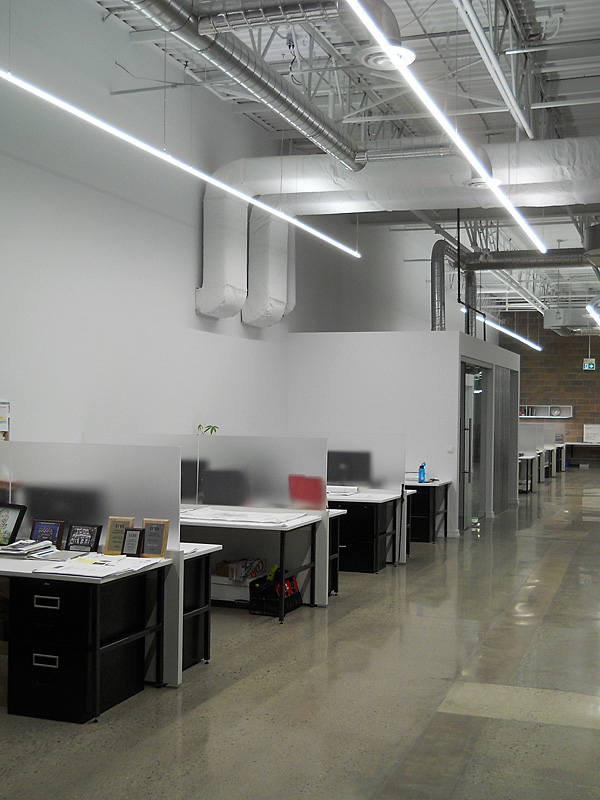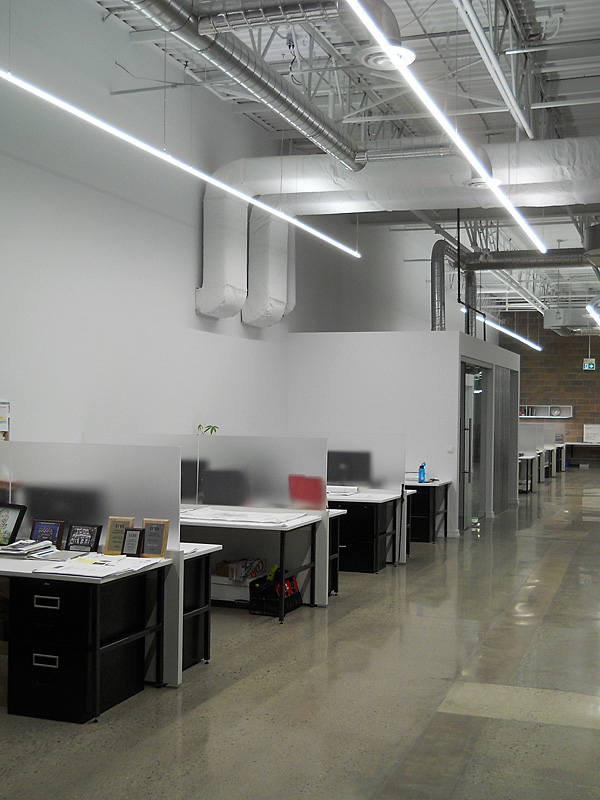 A 2.5 meter long by .6 meter diameter light tube suspended over one of the meeting tables makes a strong statement piece.
In the staff recreation area, track lights were suspended down from the ceiling and LED integrated track heads with their strong architectural look are used to focus light on the bar, pool table and dart board.
Penalta Group
www.penaltagroup.com
Terry Wallace: President