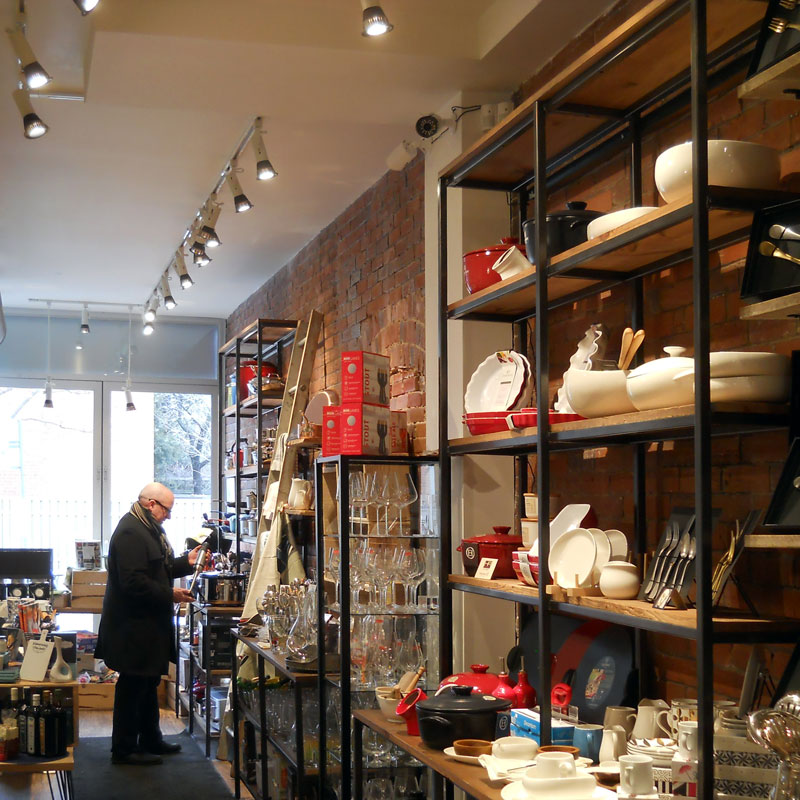 Cookery Kitchenware
Roncesvalles Village is a popular shopping and dining district in Toronto, but Alison Fletcher recognized that something was missing. She knew that the residents of the area liked to patronize local businesses and that they would welcome a store that carried high quality kitchen items.
So in the summer of 2014, Cookery went from a blank canvas to a thriving destination for those who love to cook. Cookery carries a beautiful collection of both everyday and special occasion cookware, kitchen tools, bakeware, barware, tabletop, and cookbooks that are sure to inspire.
Alison's business background told her that she had to make the space attractive and inviting, while drawing the customers' eyes to the products. She also knew that she needed to keep her own eye on operating expenses. One of the biggest operating expenses in a retail space is energy consumption, and the biggest component of that is lighting.
With all of that in mind, Alison engaged Lumicrest Lighting Solutions to provide the light fixtures and the LED lights to go in them.
She hasn't been disappointed. Her energy bills are a fraction of what they would have been with traditional lights, and the savings she accrued in the first 8 months of Cookery's operation have paid for the LED lights.
Many customers have commented on how wonderful the lighting is, and clearly the customers are finding the assortment of products and the way they're presented appealing because sales have been boiling over.
Cookery
303 Roncesvalles
Toronto, Ontario
647-478-3873
www.cookery-store.ca