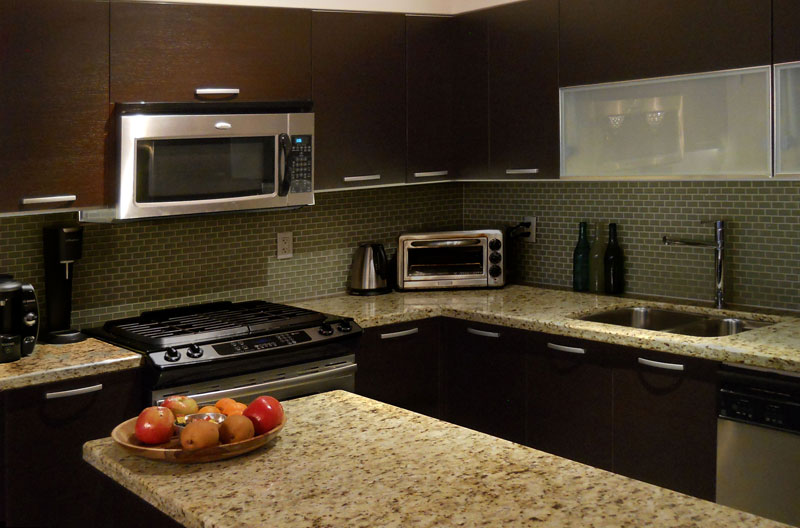 Before LED lighting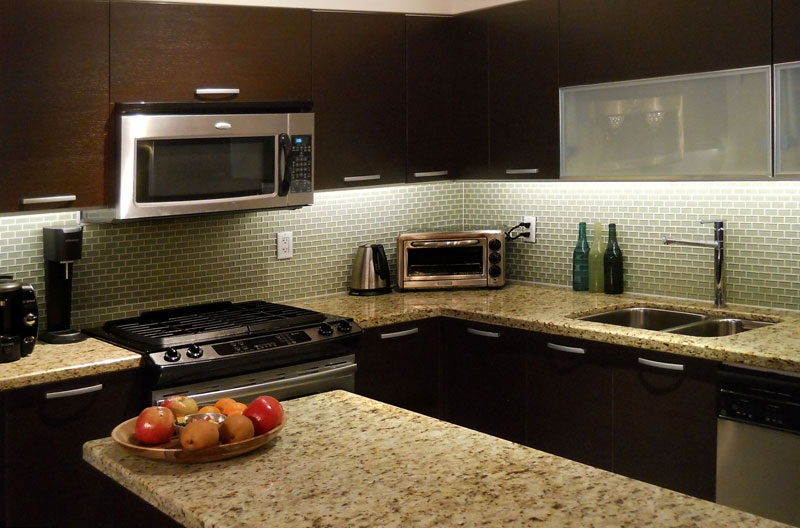 After LED lighting
The owners of this attractive kitchen in a modern downtown Toronto condo recently installed a Lumicrest LED flexible strip lighting system. The LED lighting animates the space and provides effective task lighting on the countertops. In the evening, the lights can be dimmed to a low level to create a pleasant ambient mood lighting in the open concept space.
How it was done:
3000K LED flexible strips were installed in surface-mount aluminum channels with diffusers, so that the individual LEDs would not reflect as dots in the glass tiles of the backsplash. The clients elected to mount the rectangular aluminum channels on their sides (using white double sided foam tape), pointing the light back toward the glass tiles and allowing it to bounce to illuminate the counters. As you can see, it's very effective.
A Lumicrest wireless dimmer system was also installed, so the lights can be dimmed in the evening to provide a cozy accent lighting effect. The tiny button-style wireless dimmer control was mounted discreetly under the cabinets, just behind the aluminum channel. The power supply and the dimmer receiver were mounted behind the refrigerator.
Needless to say, the owners are delighted with the results.