The Louis & Annie Hair Salon created a signature look and a very practical lighting design at the same time, using our EasyLinx Linkable High CRI LED Bars.
They created rectangular halos of light using EasyLinx, and suspended them with our aircraft cables and suspension clips.
The EasyLinx lighting is full spectrum, high CRI LED light to ensure the clients and staff see hair color accurately. Generic LED lights have weak red spectrum, which means brown, red and even blonde hair colors won't show properly under those lights.
Making sure clients are getting the hair color they're expecting is key to customer satisfaction in the hair business!
EasyLinx can be used in an endless variety of ways. You can place them alongside or above mirrors, surface mount on the ceiling, or even run them up the walls and onto the ceiling.
The result is always a clean modern look, with plenty of brightness and highly accurate color rendering.
More Lighting Options:
You can also work with us to create other types of custom lighting for your hair or beauty studio. We offer several types of customizable LED linear lights, some of which you can see on our Custom LED Lighting page.
If you prefer spot-lighting, please see our LED Par Lights & Track Lights page as well. These are popular choices for hair salons as they have excellent color rendering; our art gallery clients love them! We also provide the track lighting & components, for a complete one-stop solution.
We're glad to review your floorplans and sketches to help you get the lighting that your salon – and your clients – deserve!
Contact us today toll-free at 866-609-0282 to discuss your choices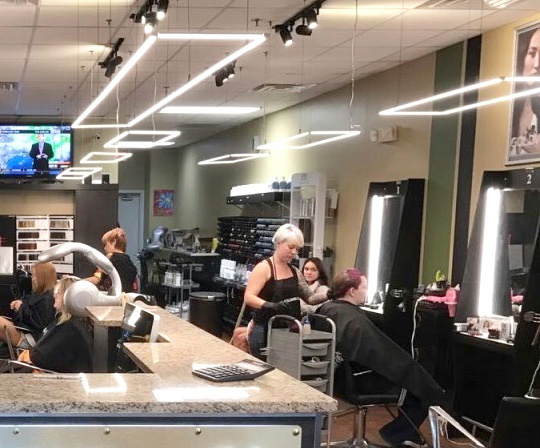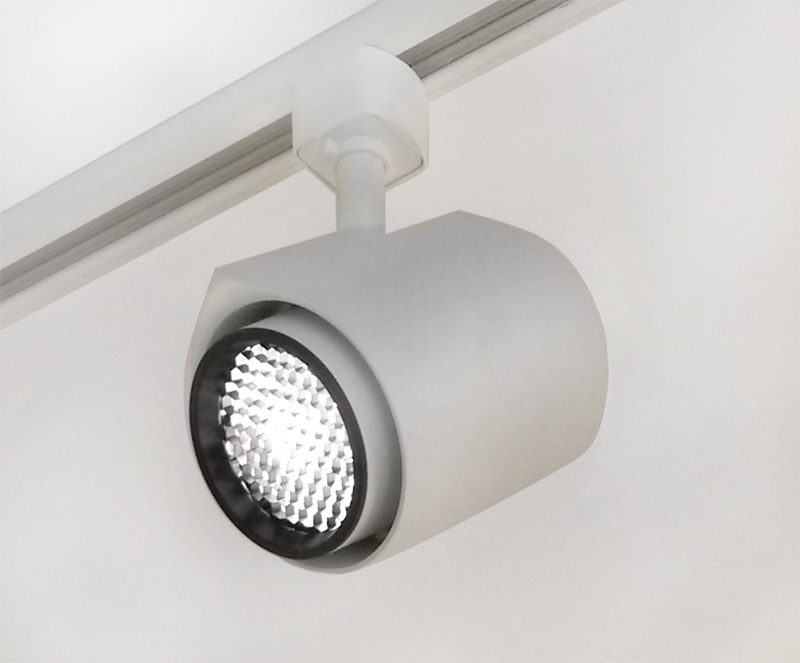 High CRI LED TearDrop Integrated Track Head, with optional honeycomb louver accessory to prevent glare.