Envy Eyewear Boutique
When Envy Eyewear Boutique decided to do a complete makeover of their eyewear store, they and their designer also decided to upgrade their lighting, not only for energy efficiency, but also to add a little pizzazz to the space.
They used some spectacular pieces of agate stone to accent the checkout area, and to bring out the details in the translucent stone, they backlit it with Lumicrest white LED strip lights.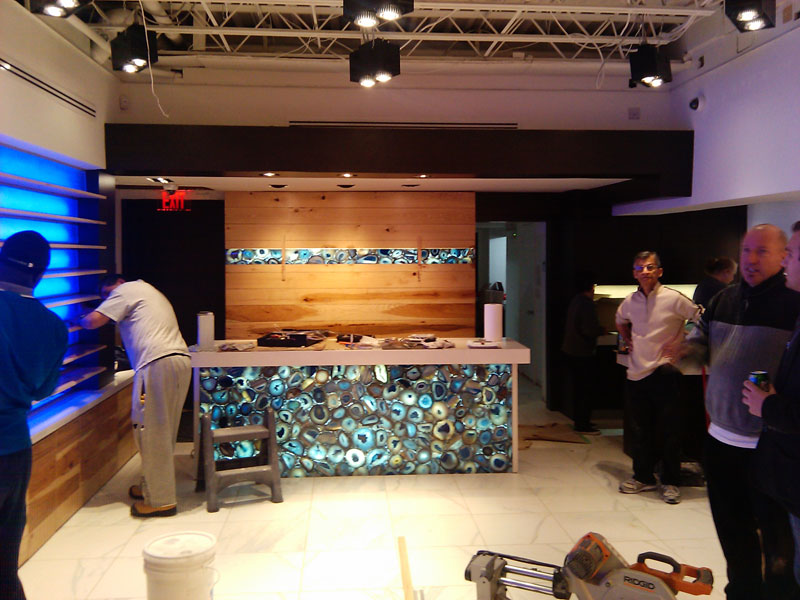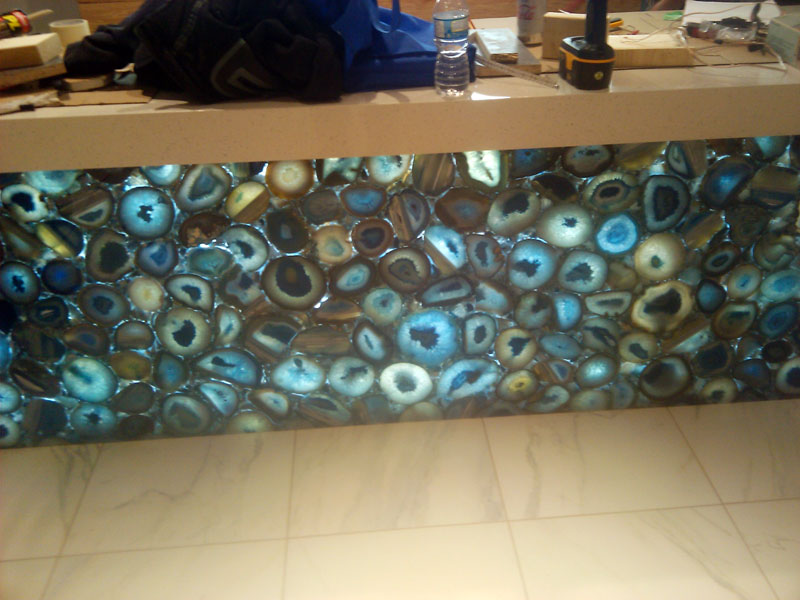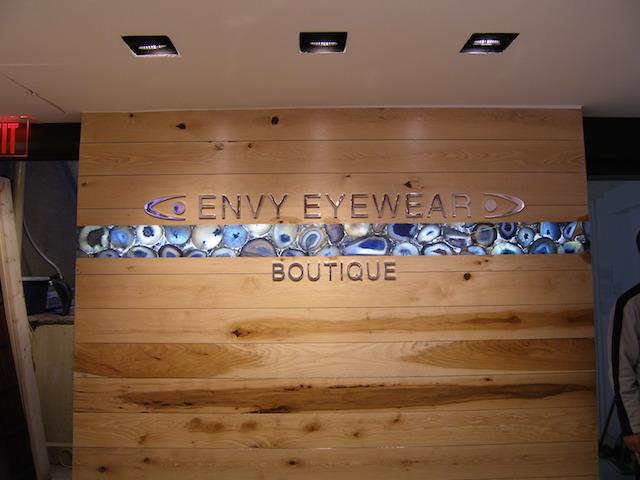 They switched all of their halogen PAR spot lights to Lumicrest Apturi LED PAR lights and saved about 85% on their energy consumption for those lights.
The shelves were outfitted with translucent acrylic panels and backlit with RGB colour changing LED strip lights. White LED strips were also installed on the undersides of the shelves to illuminate the merchandise from the front.